Installation
To add a WordPress Plugin using the built-in plugin installer:
Go to "Plugins -> Add New".
Click "Upload Plugin" button.
Choose downloaded ZIP file and click "Install Now" button.
Make sure that you click on "Activate the plugin". Now you have installed directory plugin.
(required) Generate an Envato API Personal Token by clicking this link, take purchase code from your codecanyon downloads page, then go to Ratings Admin -> Ratings & Reviews Settings page and enter generated access token and purchase code into appropriate settings fields.
Create new pages: Submit Review (required), Reviews Dashboard (optional). Assign new pages with appropriate settings.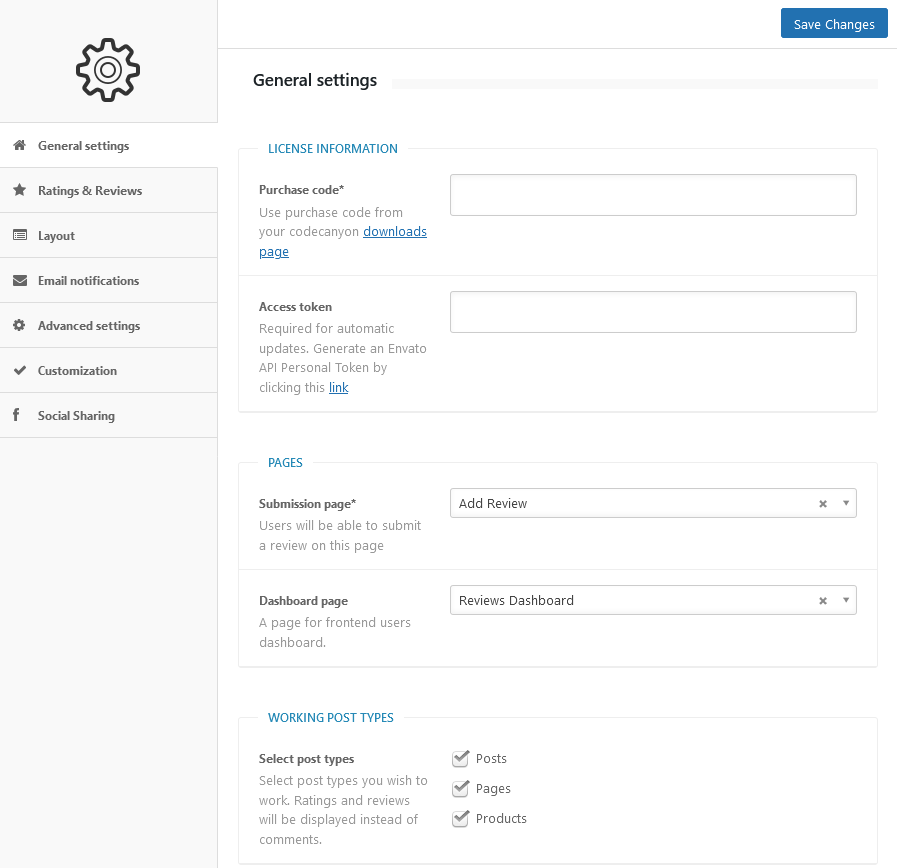 Pages must not have child pages, it must be public, not private, not in trash, must be unique.
WordPress Multisite installation
Upload the plugin on Network Admin plugins page, but don't activate it. It is not allowed to enable "Network Activate" for the plugin on Network plugins page, instead activate it on the plugins page of each sub-site. Also note, that each activation on each sub-site requires separate license.