Maps & Markers Icons
Markers Icons depends on the type selected in Maps & Addresses settings, Font Awesome icons and PNG images.
Here is simple example of how Google map looks with custom marker icons and radius search cycle: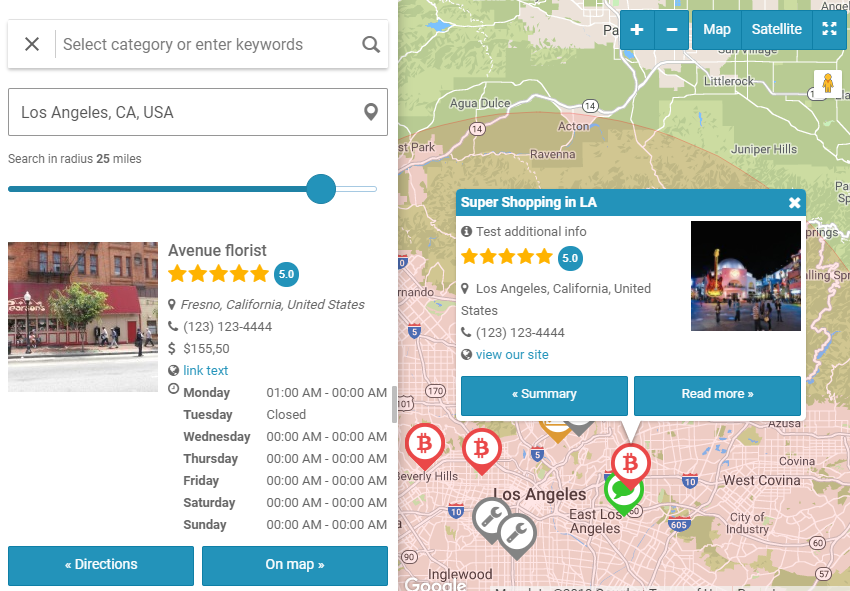 Attention to the left side search panel. Visitors can search listings and view map markers directly on the map plus a list of found listings below search form.
When "Allow users to select markers" setting is checked - in listings creation/edition page users are able to select custom marker icons.
On the listings creation/edition page there is an option to set marker coordinates (latitude and longitude) manually or by drag & drop of existing marker by mouse.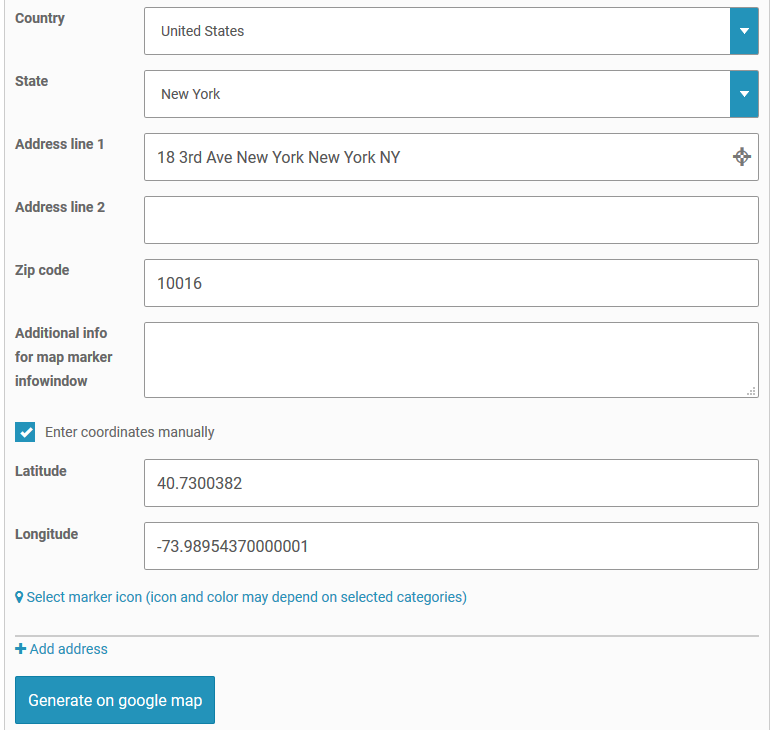 Clicking "Generate on the map" button processes targeting and compiling of addresses to render markers on the map.
Connect Map and Search form
In order to connect search shortcode with map - enter uID parameter in the Map settings metabox.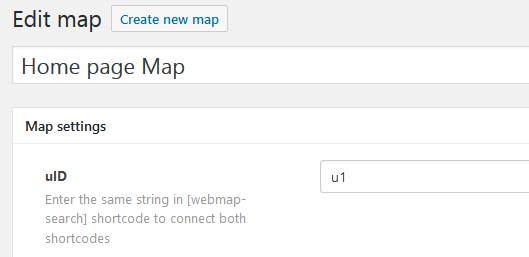 Place both shortcodes in the page description. And the same parameter for the [webmap-search] shortcode:


Complete list of [webmap-search] shortcode parameters you can find here.