Frontend submission & dashboard
These features become available when "Frontend submission & dashboard addon" was enabled.
Create new page with [webdirectory-dashboard] shortcode if you wish your logged in users to manage their listings, invoices and profile on the frontend dashboard page.
"Submit new listing" button appears on front panel, clicking this button - users start the process of listing creation divided in some steps. Note, that the page with [webdirectory-submit] shortcode required.
Pages with [webdirectory-submit] and [webdirectory-dashboard] shortcodes must not have main directory page with [webdirectory] shortcode as parent, must not have child pages, they must be public, not private, not in trash. It is quite recommended to place them on separate pages.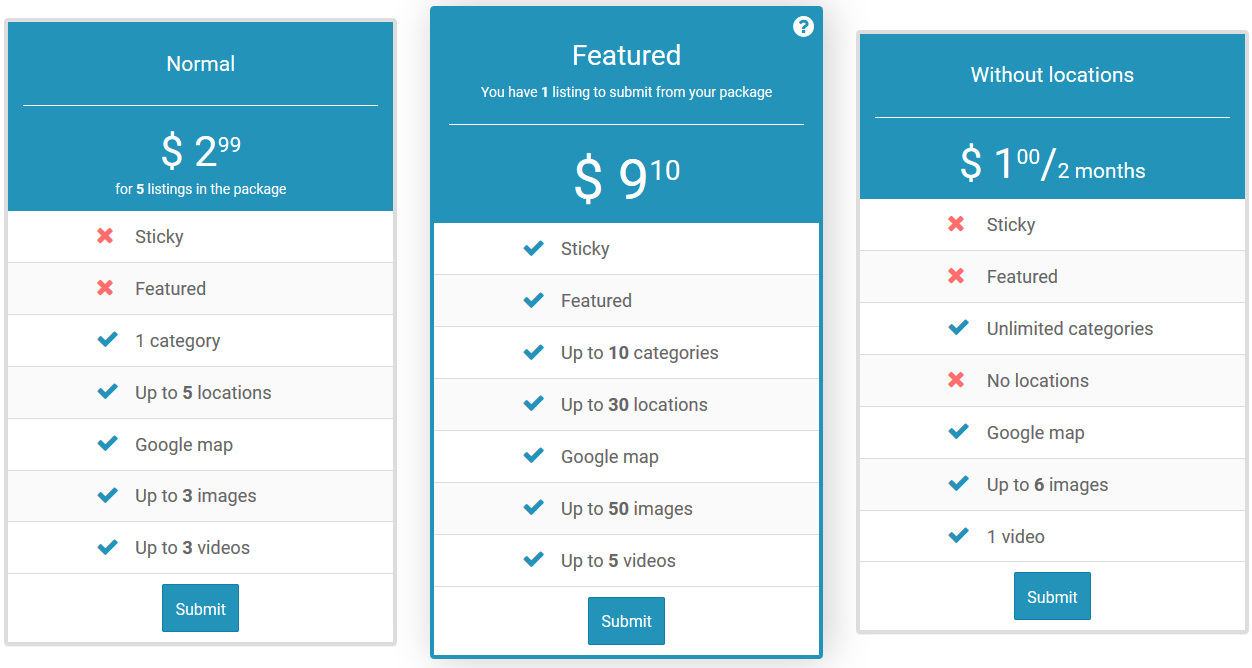 The process of listing submission divided in some steps, the number of submission steps varies according to different conditions: log in step may be missed if user was already logged in, payment step either doesn't required for free listings. Choose level page will be skipped when there are only one level. Also it depends on "Hide choose level page" setting.
After successful submission new listing will be created and in case of payment listing user will be redirected to invoice page to select payment gateway. According to "Enable pre-moderation of listings" setting - listing post status will become: Pending Review or Published.
There are some settings for frontend submission addon on General settings tab.